RAND Europe Scoping Study: NHS Trust Board engagement with research
As an academic health science system, LHP's mission is to unify the clinical and academic strengths of our NHS and university members to develop research and improve population health outcomes.
RAND Europe recently published findings from a scoping study of health and care board members in England, which looked at the way NHS Trust boards engage with research evidence when making decisions.
The research questions were:
What types of research evidence do boards need and use?
What sources of evidence do boards view as most relevant and trustworthy?
What influences the use of research evidence by boards?
What could improve the use of research evidence by boards?
What use if being made by boards of research evidence in response to COVID-19 and what might future needs be?
Of relevance to LHP's mission were study findings concerning a significant appetite among board members to engage with research through simpler and more accessible formats than academic journal articles. Some examples included presentations, bespoke workshops, seminars, summaries of research and discussion papers. Recommendations included:
Researchers needing to ensure that research is timely, accessible, and communicated in a way that highlights its direct relevance for boards.
Boards needing to have the skills, capabilities, and supportive organisational processes in place to support the more wide-scale use of research evidence, including skills to constructively assess and, if needed, challenge research evidence.
LHP's Grand Round Webinar series (GRW) has been designed to provide accessible opportunities for those engaged in research and improvement projects concerning population health to share their findings across the academic health science system. We invite colleagues from across our member organisations to attend, including NHS Trust board representatives, to ensure the event also provides a networking opportunity, in addition to supporting engagement with research. Members of the LHP team are available at these events to share information as to how might provide support for members.
GRW offers a free mechanism for timely and accessible communication by researchers, in addition to access to support for assessing and applying research evidence where appropriate
Our last event focused on innovation, with presentations from leading innovators in the region and a lively question and answer session chaired by LHP Chair Eliot Forster.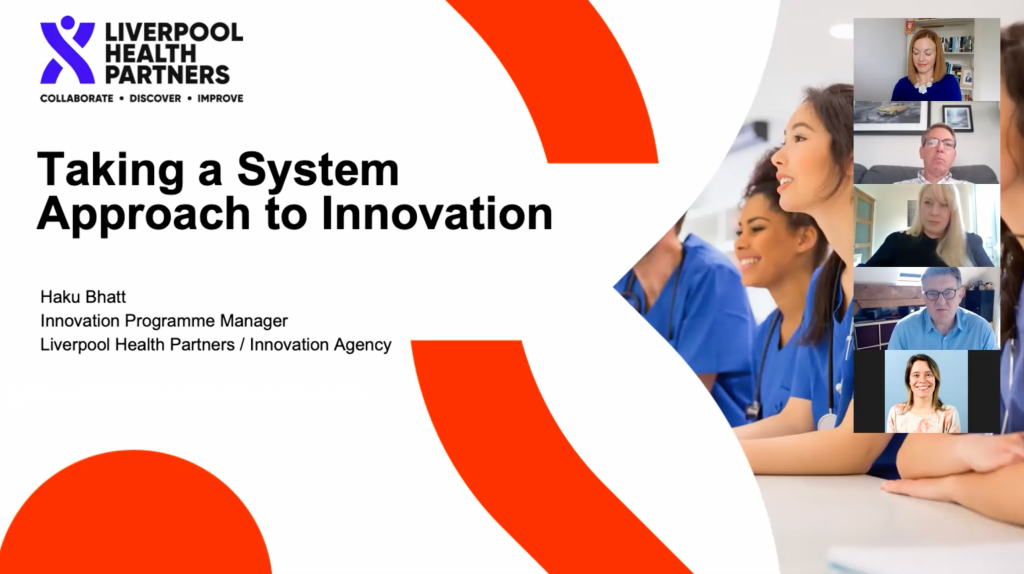 We are delighted that our next event, on 10th December, will be chaired by Beatrice Fraenkel, Chairperson to our partner, Mersey Care NHS Foundation Trust.
The full report from RAND Europe is available online.
To find out more about LHP Grand Round Webinar and register for our next event, more information is available here.