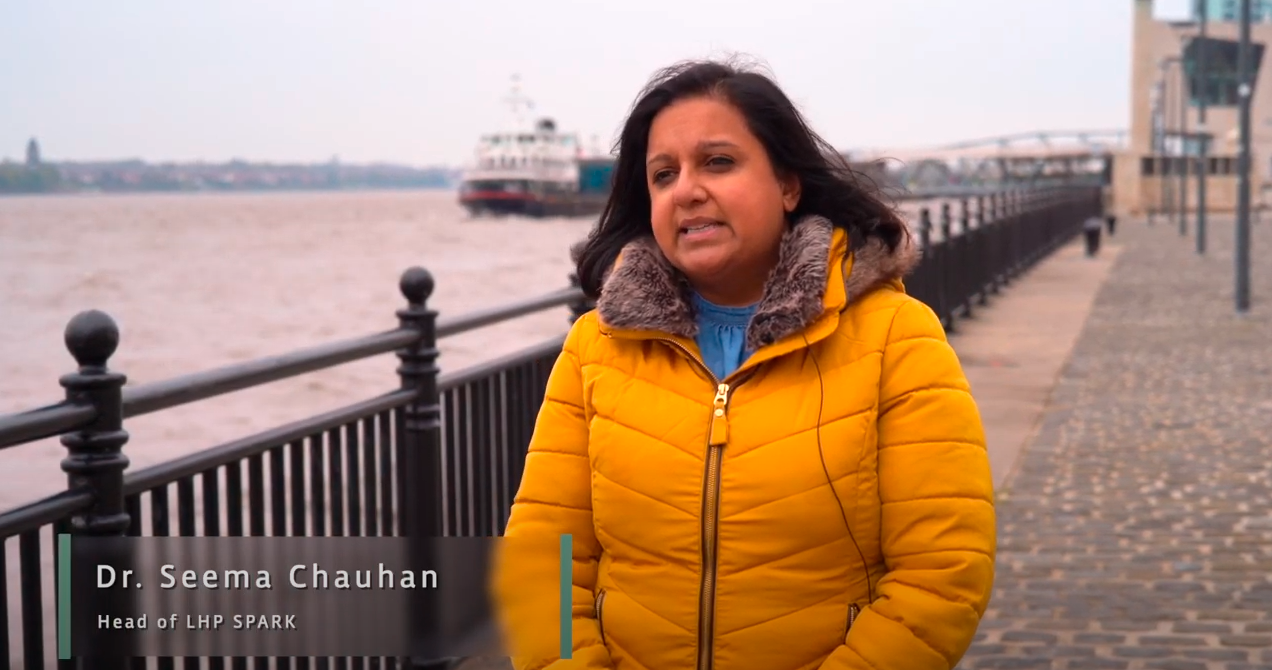 29th Oct 2020
The Single Point of Access to Research and Knowledge celebrates landmark first year
October 28th marked the one year anniversary of The Single Point of Access to Research and Knowledge, or LHP SPARK. So much has been achieved during its first year, especially in light of the exceptional challenges our team have faced during COVID-19. There is a lot to celebrate and reflect on, including SPARK's outstanding achievements to drive down set-up times to 15 days as well as the opening of more than 150 studies within the region. 
LHP SPARK's achievements are made possible by all of our collaborative, inspiring partners. Huge thanks are due to the following higher education and health institutions that make LHP SPARK's impact felt everywhere across the city region:
Edge Hill University

Liverpool John Moores University

Liverpool School of Tropical Medicine 

University of Liverpool 

Alder Hey Children's Hospital NHS Foundation Trust

Liverpool Clinical Commissioning Group

Liverpool Heart & Chest Hospital NHS Foundation Trust

Liverpool University Hospitals NHS Foundation Trust

Liverpool Women's Hospital NHS Foundation Trust

Mersey Care NHS Foundation Trust

The Clatterbridge Cancer Centre NHS Foundation Trust

The Walton Centre NHS Foundation Trust
Head of LHP SPARK, Seema Chauhan, had this to say about the anniversary and the work LHP SPARK has delivered over the last 12 months –
"Over the past 12 months, LHP SPARK have driven down set-up times to 15 days and opened more than 150 studies within the region. The team have supported local researchers and applied for grants for more than 130 different research projects. 
During the coronavirus outbreak, LHP SPARK has opened 53 COVID-19 specific studies, including important public health studies and vaccine trials. To date, 6322 participants have been recruited into COVID-19 studies within the region.
I am really proud of everything we have achieved with SPARK in the last 12 months to help improve the health of our local population and we hope to continue driving forward vital research in the next year."
Watch our video on the last 12 months of LHP SPARK
Or, for a quick and impressive look at the last 12 months, take a look at our LHP SPARK infographic below. 

What does the future hold for LHP SPARK?
The truly exciting thing is LHP SPARK is only just getting started. We asked Seema Chauhan what we can expect to look forward to over the next 12 months:
New and exciting work with the Clinical Research Network in the North West Coast (CRN NWC) to increase collaboration with industry and make them aware of SPARK and the benefits of a single point of access.

An ambitious goal to increase the commercial portfolio and grant applications within the region in speciality areas that link into LHP's

new and existing programmes.

The development of a scientific group to support the early development of research protocols. This new scientific group will support grant applications and build collaborations with world-renowned investigators and research teams to collaborate on projects led by Liverpool. In particular, to support the new Chief Investigators within the Liverpool City Region.
Discover how LHP SPARK can add value to you and your research
Find out how LHP SPARK can help you to: