Applications open for the LCRI Research Development Fund
The Liverpool Cancer Research Institute (LCRI),builds on the success of previous strategic cancer research initiatives in the region. It aims to further consolidate the existing strengths in translational cancer research in Liverpool, grow its capabilities, and accelerate the translation of research into improved patient outcomes.
At the heart of the endeavour is a partnership between the region's three biggest stakeholders in cancer research, namely the University of Liverpool (UoL), The Clatterbridge Cancer Centre NHS Foundation Trust (CCC) and North West Cancer Research (NWCR), working alongside Liverpool Health Partners.
At the inaugural LCRI symposium last week, the Research Development Fund (RDF) call was announced. LCRI now invites applications, and the deadline for submission is 17th January 2022.
North West Cancer Research are kindly providing £60K to LCRI to fund this RDF call, with the ultimate aim of enabling the development of multidisciplinary, new collaborations between academic and clinical researchers. Applications led by Early Career Researchers are strongly encouraged. Details about the call can be found here.
The inaugural LCRI symposium took place earlier this month on the top floors of The Spine, within the Knowledge Quarter.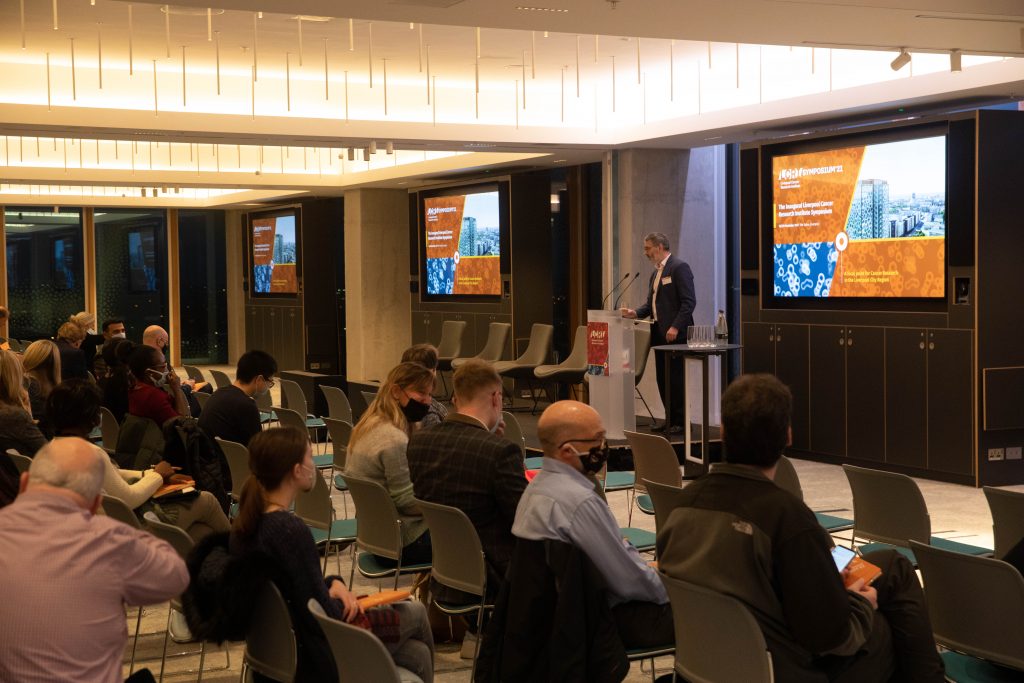 For the first time in two years in Liverpool, more than 150 academic researchers, clinicians, patients, research managers and key stakeholders in cancer research gathered in person. The overall aim of the Symposium was to showcase cancer research in Liverpool, raise awareness about LCRI within the regional research community, and engage and inform external partners regarding the current breadth of cancer research in Liverpool, as well as the opportunities for further advancement.
If you would like to find out more about the LCRI and to get involved please visit the LCRI website and contact Matina Tsalavouta, Head of Strategic Planning and Engagement.