Funding boost worth £7.3m to investigate new treatments in Liverpool
People living in Cheshire and Merseyside are set to benefit after researchers in Liverpool were awarded £7.3m to investigate new treatments.
The National Institute for Health Research (NIHR) has awarded the funding to the Liverpool Clinical Research Facility (CRF) hosted by Liverpool University Hospitals NHS Foundation Trust (LUHFT) and Alder Hey Children's NHS Foundation Trust.
Alder Hey has received £2m of the funding, which is for the next five years, with the Liverpool CRF hosted by LUHFT being awarded £5.3m.
This is a massive investment to the city of Liverpool and will help create better and safer medicines for children, young people and the adults of the city and beyond.
Alder Hey's CRF is one of 28 research facilities across the UK funded by the NIHR, and one of two exclusively for paediatric patients. The state-of-the-art child-centred facility provides the safest environment for early translational and experimental medicine research, from studies testing new treatments in patients for the very first time (first-in-child trials) through to early safety and efficacy trials.
It is staffed by an expert team including research nurses, doctors, clinical trial pharmacists, research physiotherapists, research play specialists and clinical trial coordinators.
The funding award for the Liverpool CRF, hosted by LUHFT, recognises the significant impact it has had over the last five years.
This success will allow the CRF to expand across sites, working in collaboration with colleagues at The Clatterbridge Cancer Centre NHS Foundation Trust and Liverpool Heart and Chest Hospital NHS Foundation Trust to address the needs of the local population, which has some of the highest rates of cancer and heart disease in the country.
The funding will also support the Liverpool CRF at LUHFT's research into neurology and neurodegenerative conditions, such as Alzheimer's, dementia, Parkinson's and Huntington's disease, and inflammatory conditions including asthma, arthritis, eczema and psoriasis. Other areas of work include the treatment of infectious diseases, including HIV and TB, as well as the development of new vaccines.
Dr Richard Fitzgerald, Consultant in Clinical Pharmacology and Therapeutics and Director of the CRF at Liverpool University Hospitals NHS Foundation Trust, said: "This funding is fantastic news for patients in the region, who will get early access to new medicines and therapies for some of the most common diseases affecting our local population.
"It also demonstrates the NIHR's confidence in Liverpool's ability to deliver world-class research and development. Throughout the pandemic we have shown how Liverpool's clinical and academic partners can work together for the common good and this approach will continue with the work we are now able to do as a result of this funding."
The Liverpool CRF at LUHFT provides the hub for adult experimental medicines in Liverpool City Region and Cheshire and Merseyside more widely. It is part of the newly-formed North West CRF Alliance, working with NIHR CRFs at Alder Hey Children's Hospital and in Manchester and Lancashire to share best practice and training opportunities across the region.
The Liverpool CRF at CCC provides in-patient facilities for experimental cancer trials including first-in-human trials.
Dr Liz Bishop, Chief Executive of The Clatterbridge Cancer Centre NHS Foundation Trust, said: "We are absolutely delighted to receive this funding award as part of the NIHR Liverpool CRF bid. We now look forward to offering increased opportunities for our patients to take part in early phase clinical trial research to improve cancer outcomes across our region.
"The opening of our flagship cancer hospital in the heart of the Knowledge Quarter in Liverpool has helped to improve collaboration between our health partners and the CRF will heighten this."
Professor Jay Wright, Director of Research and Consultant Cardiologist and at Liverpool Heart and Chest Hospital, said: "We are delighted to be part of such a collaborative approach and welcome this core funding. This will provide an opportunity for our patients to receive the very latest medical therapies in a safe and controlled environment."
Since its inception in 2011 the Alder Hey CRF has established itself as an internationally important facility for experimental medicine and early phase research for children and young people.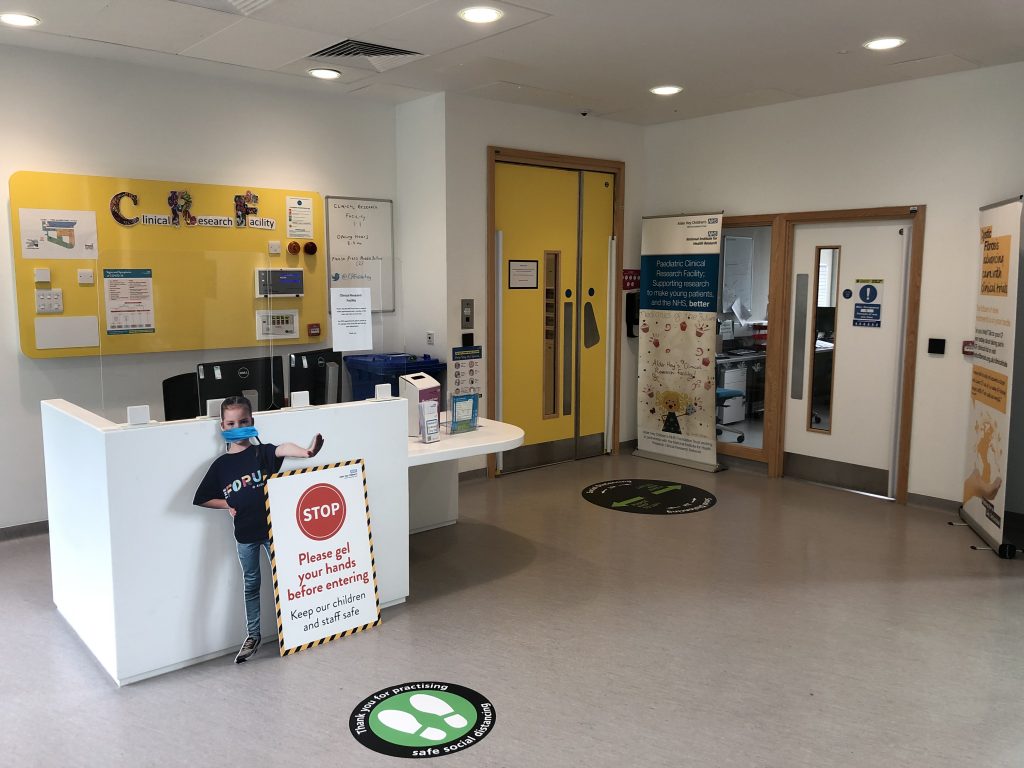 Over the past decade, it has supported the delivery of hundreds of studies while recruiting 10 first global, four first European and five first UK recruits to clinical trials.
Professor John Chester, Director of Research and Innovation at Alder Hey Children's NHS Foundation Trust said: "This major extension of our funding will enable us to build upon the NIHR Alder Hey CRF's 10 years of ground-breaking early phase research studies in collaboration with our partners.
"We remain extremely proud of the international success of the CRF at Alder Hey, the first of its kind in the UK. The support of the NIHR has been instrumental in helping us to deliver hundreds of clinical studies over the last decade and position Alder Hey as a leader in children's health research. Together we are creating a healthier future for children and young people across the world."
Several treatments involved in these studies have gone on to be introduced into care for patients. For example, the NIHR Alder Hey CRF provided the leadership, expertise, and environment for two of the first three international trials into a new drug for hard-to-treat forms of epilepsy. Epidyolex, a high quality and pharmaceutical grade medical cannabinoid, is now licensed in the US and UK for the treatment of Dravet and Lennox-Gastaut syndromes.
Alder Hey's CRF also had a significant impact on a range of Covid-19 related research in both adults and children.
The facility delivered Urgent Public Health research to over 500 children and young people while also taking on adult research to ensure capacity at other centres, including supporting the ground-breaking Oxford Covid-19 vaccine study.
Professor Lucy Chappell, Chief Executive of the NIHR and Chief Scientific Adviser to the Department of Health and Social Care, said: "NIHR's CRFs scheme has been a key force in translational research across England, helping to position the nation as internationally competitive in early-stage clinical research.
"This new funding will allow the CRFs to continue to drive forward innovation in experimental medicine and support translation of exciting discoveries into new treatments for patients."