Mum praises NHS staff after son's five open heart surgeries
A brave teenager who has undergone five open heart surgeries is marking World Heart Day by paying tribute to the NHS staff who have helped him.
Luke Chapman, 15, was born with a set of complex heart conditions and had his first operation when he was just two weeks old at Alder Hey Children's Hospital in Liverpool.
Mum Kelly said: "I always say the best way we can thank the surgeons is by Luke living as full a life as possible. We don't want to waste what they have given him."
Luke had his fifth surgery in June when he underwent an aortic valve replacement. He is still recovering but is already looking forward to taking his GCSEs next year.
He studies at home via online schooling and combines his school work with a love of football and online gaming.
Kelly said: "He is considering business studies and economics with a view to moving into accountancy. He knows he will have to find a career that he can combine with his needs so something home or office based is perfect for him."
Luke, from Stockport, is a young ambassador for the Alder Hey Children's Charity, the hospital where he underwent the first of his three open heart surgeries, aged just two weeks.
He went on to have a further two operations at the Liverpool hospital, before further surgeries at Great Ormond Street Hospital in London, the latest being this year.
The youngster has raised tens of thousands of pounds for Alder Hey and for the charity When You Wish Upon a Star. He was honoured aged ten with a British Heart Foundation Young Hero award and even met the Queen as part of honouring his fundraising efforts.
Kelly said: "Luke has had five major open heart surgeries and is attached to a feeding pump. But he has proved you can still make a difference.
"His great passion is Manchester United and he has been a mascot and met David Beckham which was amazing.
"He did a year long challenge after his third operation, celebrating a national day every day for 12 months with a challenge. He did everything from organising a music event to being a town crier.
"I always say there is no way we can really say thank you to the surgeons and other NHS staff who have looked after Luke but the best way we can try is for him to do as much as he can in life. That is what he has always done and will carry on doing."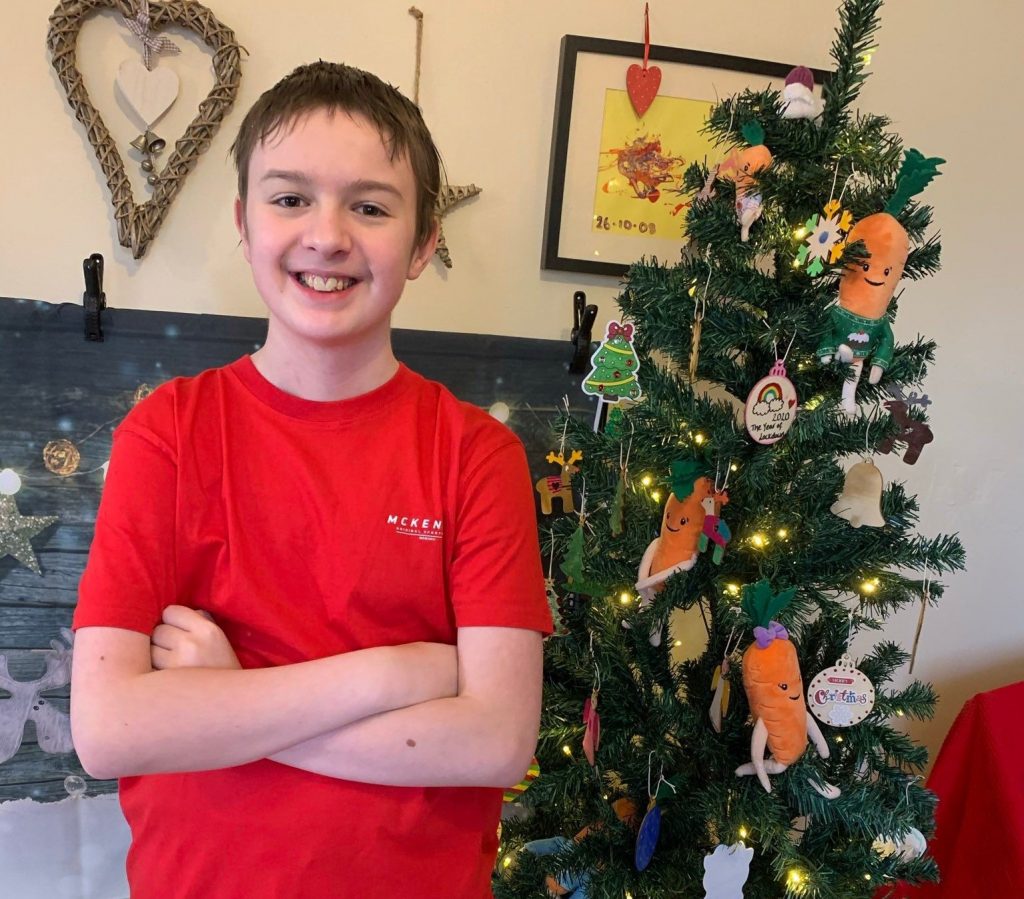 Kelly, who is also mum to eight-year-old Lottie, had this message for other families of children with a heart condition: "It doesn't matter what obstacles are put in your way, you have to find a way around them. Anything is possible."
World Heart Day takes place every year on 29th September to raise awareness of all types of cardiovascular disease, how people can look after their hearts and the research that is taking place to find new treatments.
The Liverpool Centre for Cardiovascular Science is a strategic research platform, bringing together world-leading research and clinical specialists in cardiovascular biology and medicine. University of Liverpool, Liverpool Heart and Chest Hospital Trust, Liverpool John Moores University and Liverpool Health Partners have allied their forces to tackle the stark issue of Cardiovascular health in the North West.