Welcome to the newest member of the LHP team
Welcome to the newest member of the Liverpool Health Partners team, Haku Bhatt.
Haku, pictured below, joined Liverpool Health Partners last month in a new and quite unique position; the first joint appointment between LHP and the Innovation Agency (IA).
He joins as Innovation Programme manager, and a particular function of the role is to ensure alignment of activities with LHP programmes and maximize the opportunity to coordinate and utilise the IA's processes and operational structures to support the ongoing adoption and spread of products.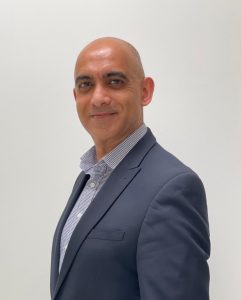 A key priority is to nurture a culture of innovation, to promote and support entrepreneurship and achieve a system-wide approach to innovation for patient benefit.
Having spent more than 18 years in the pharmaceutical industry in a variety of commercial and market access leadership roles, Haku's relevant expertise includes developing novel value propositions/value-based solutions across healthcare systems, and in-depth knowledge of product lifecycle management, including measurement of product adoption and implementation.
This background will help develop innovative ideas and concepts into outputs and products which will improve the health of the local population and health service outcomes.