World Heart Day – Encouraging the people of Liverpool to listen to their hearts
World Heart Day took place on the 29th of September. As Liverpool is home to some of the highest instances of cardiovascular disease (CVD) within the UK, we felt compelled to highlight the issue and encourage the community to improve their heart health. We worked with our brilliant partners, The Liverpool Centre for Cardiovascular Science, Liverpool Heart and Chest Hospital, Liverpool John Moores University, The University of Liverpool and the Vital Signs Foundation to bring the campaign to life.
We wanted to shout-out our amazing partner organisations involved in #WorldHeartDay this year & explain how they're contributing to improving #hearthealth in the #LiverpoolCityRegion: pic.twitter.com/RQ5AO1ZNo3

— Liv Health Partners (@LivHPartners) September 25, 2020
Talking heads
We received a number of videos from key players at LHP and our partner organisations as well as Dave Berry, the father of a 15-year-old girl with a severe heart condition, discussing the importance of building awareness around the importance of heart health. Our staff and partners discussed their individual roles and how they are directly contributing to decreasing CVD throughout the Liverpool City Region and beyond. You can find all of the interviews on our YouTube channel.
Lighting up Liverpool
On the evening of World Heart Day, several Liverpool landmarks lit up red to promote good heart health in the city. We want to say a massive thank you to all of the locations that took part and helped to spread a very important message.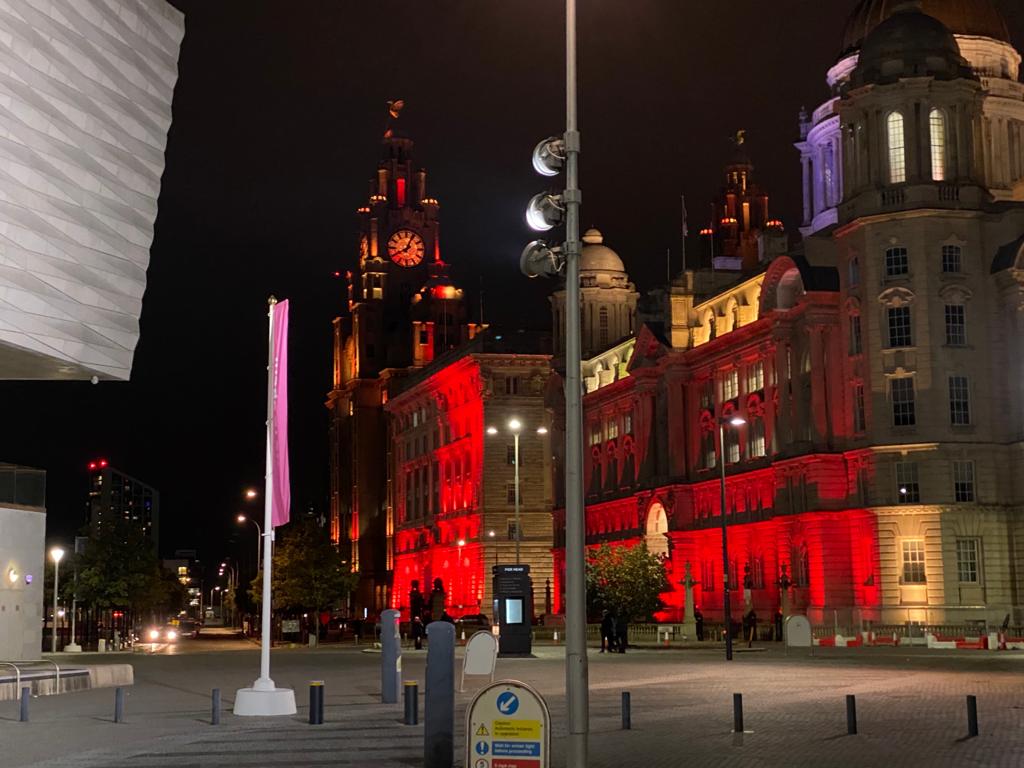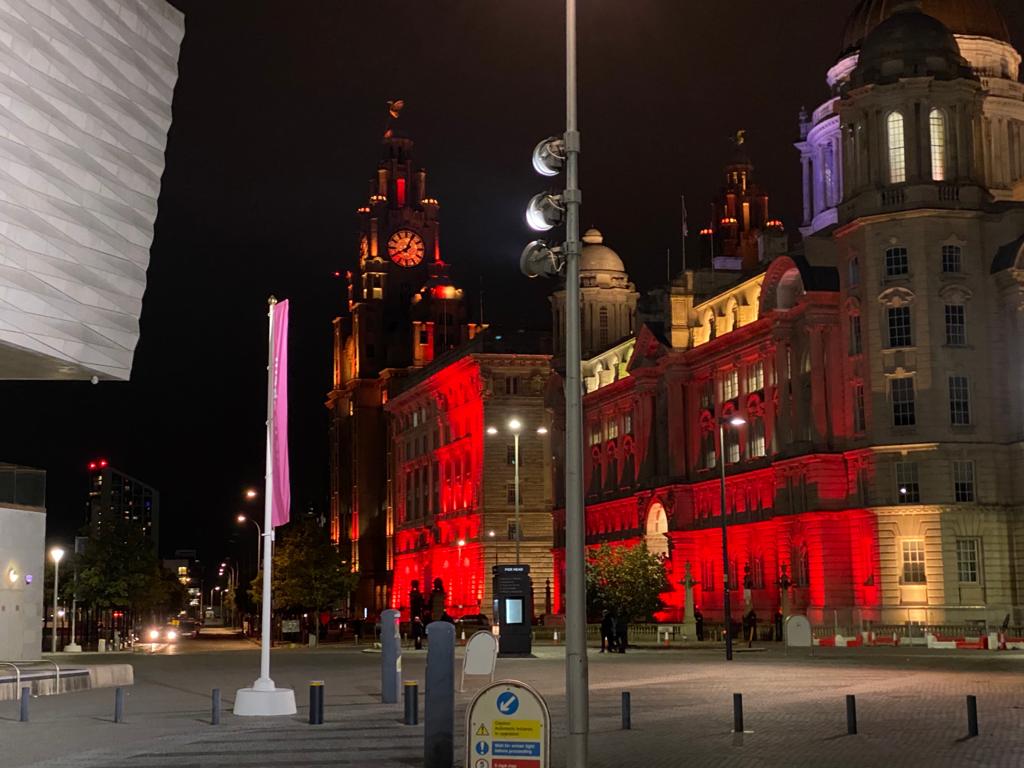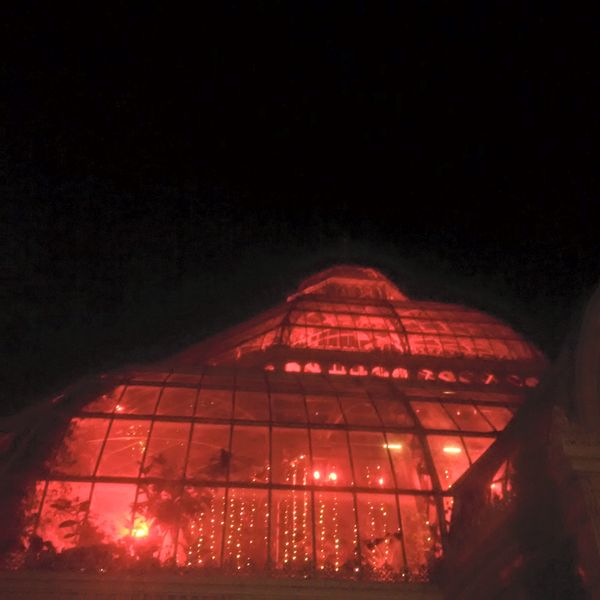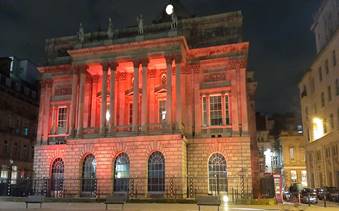 Events
We held a series of online events for people to participate in from their homes to improve their heart. Helen Olivia from Heart and Soul Flow put together a heart-centred Yoga routine and Master Jianhi Lai led a live Tai Chi/Qi Gong session.
We also created a World Heart Day Spotify playlist to help you de-stress, which you can find here.
Facts and statistics
We thought it was important to inform people of how prevalent CVD is in the Liverpool City Region, as well as give advice on how people can improve their heart health.
#DidYouKnow how prevalent #CardiovascularDisease is in #Liverpool? #CVD #WorldHeartDay @LiverpoolCCS @ljmu @livuniheseltine @lhchft @vsfheartcheck pic.twitter.com/vGdYMSTfoU

— Liv Health Partners (@LivHPartners) September 21, 2020
#WorldHeartDay may be over, but it's important that we continue to fight to reduce #cardiovascular disease in the #LiverpoolCityRegion & beyond. @LiverpoolCCS @ljmu @livuni @lhchft @vsfheartcheck pic.twitter.com/9IJpo65TpQ

— Liv Health Partners (@LivHPartners) September 30, 2020
To see all of our content for World Heart Day, head to our Twitter and LinkedIn pages.